About

About Fulcrum Jewelry Studio

Fulcrum Jewelry Studio produces handmade, one of a kind, and production style fine jewelry.

Every piece in the FJS collection is fabricated by hand from raw materials. Solid sterling silver sheet and wire are cut, shaped, and soldered to create each unique design. These pieces are all made with traditional metal-smithing techniques, and are made to last.
~ ~ ~

I believe that balance is a key component in the persistence and thriving capacity of nature. The balance of many different kinds of forces dictates much of what we experience in the world.
It is the concept and design principle of balance that informs and inspires my designs, and where the name "Fulcrum" originates.
An ever growing appreciation for the elegant perfection of the natural world coupled with a modern simplicity makes Fulcrum Jewelry what it is: the perfect accessory for a special occasion or every day.
-Emily H. Phillips-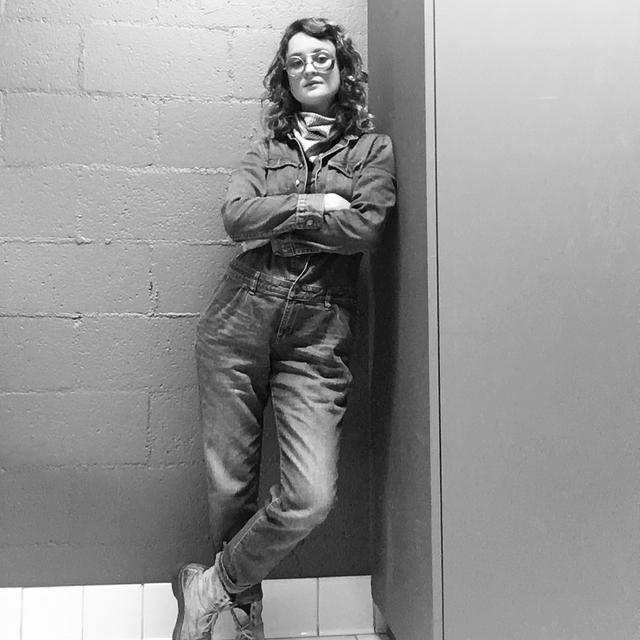 About Emily H. Phillips
Born and raised in Los Angeles, California, Emily never felt at peace in the bustling city in which she grew up, but in the trails of the mountains and on the shores of the beaches. It only makes sense that the nature she enjoyed to spend her time in, would become the main source of inspiration for her metal work.
It was 2010 when she learned to handle metal. She learned to use tools she had never even seen before to manipulate a material that felt so permanent. She learned the skills to transform raw material into delicate shining tokens of beauty. It was this transformation of material that transformed something in her. It is the inherent balance of solidity and perceived effortlessness that drives her love of metal and fuels the creation of jewelry that honors the simple, yet perfect forms of the natural world.
After receiving a BFA from the Cleveland Institute of Art for jewelry and metals, Emily continued her studio practice pulling from the inspiration of her thesis, which focused on the balancing affects of the seasons and how they directly affect how we exist in the world. Thus Fulcrum Jewelry Studio was formed, named for her dedication to the concept and design principle of balance and where the name "Fulcrum" originates. Fueled by her passion for jewelry and metals, and an entrepreneurial spirit, Emily dedicates her life to learning and perfecting the craft and sharing her jewelry with the world.